Recent Additions
TECH: Jeep power inverter mounting
Trail: Kingston Peak & Yankee Hill
Hike: St. Mary's Glacier - rock jumpers
Trail: Devil's Canyon - Spring Cleanup
Trail: Wheeler Lake with Mary Beth
Red Cone > Webster Pass > Radical Hill > Saints john



To see trip reports / pictures - click one of the words below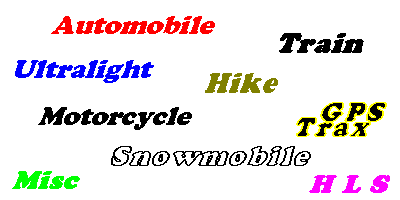 This site is my photo album. It's filled with pictures, many of them rather large, which may require a longer download / wait. The pictures, which so far are mainly of trips I've taken, are grouped primarily via the mode of transportation used in the trip. There are exceptions but you get the idea. Enjoy!
Since content does not change frequently I've added an "Updates" newsletter. Subscribe if you'd like to be notified when new content is posted.