Recent Additions

Trail: Storm Mountain - full eastern trails
Trail: Pole Hill, Pierson Park, Storm Mountain
Trail: China Wall - 4x4 group's "Anniversary Run"
To see trip reports / pictures - click one of the words below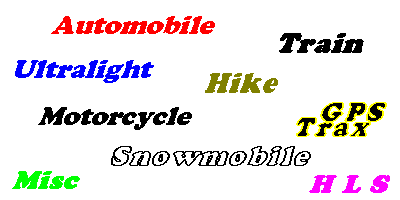 This site is my photo album. It's filled with pictures, many of them rather large, which may require a longer download / wait. The pictures, which so far are mainly of trips I've taken, are grouped primarily via the mode of transportation used in the trip. There are exceptions but you get the idea. Enjoy!
Since content does not change frequently I've added an "Updates" newsletter. Subscribe if you'd like to be notified when new content is posted.