Just hopping onto the flowage. One large frozen (mostly) body of water. Burke in the foreground. Luke and Jared in the background.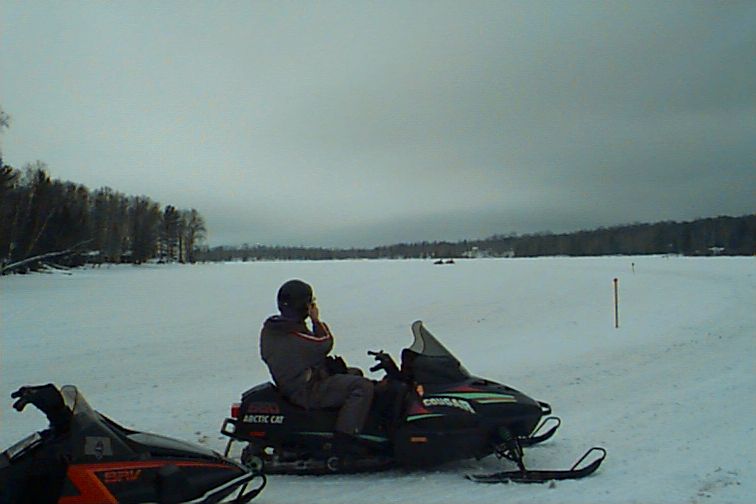 Zoom-in to the background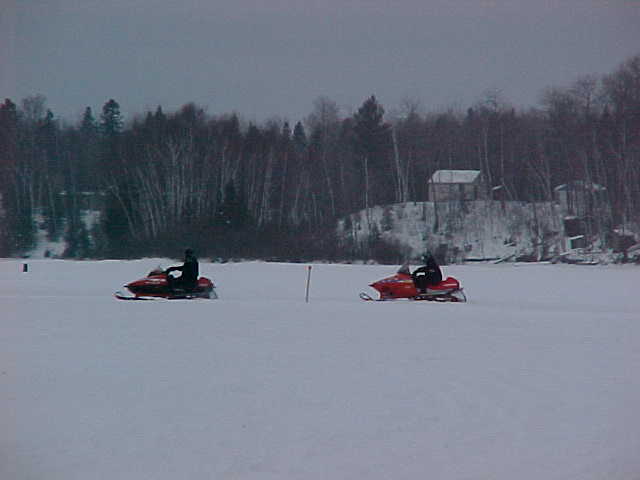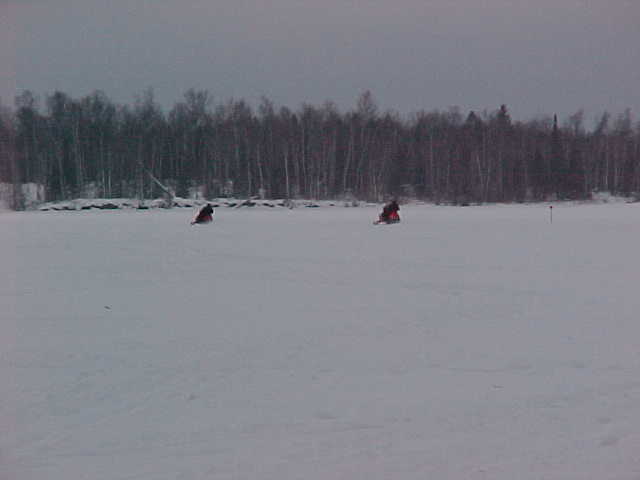 Fishing shacks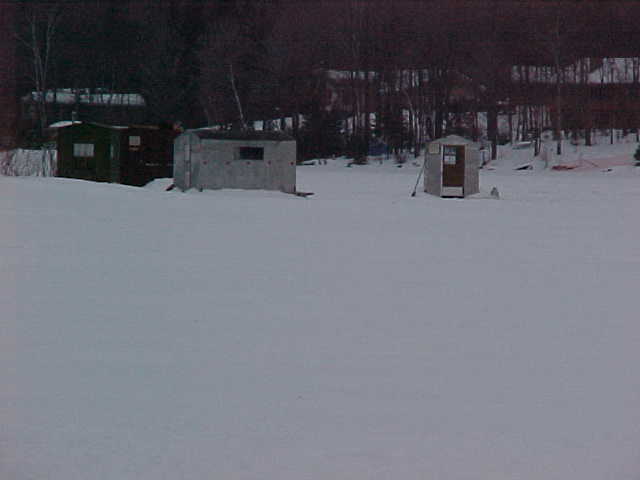 Jared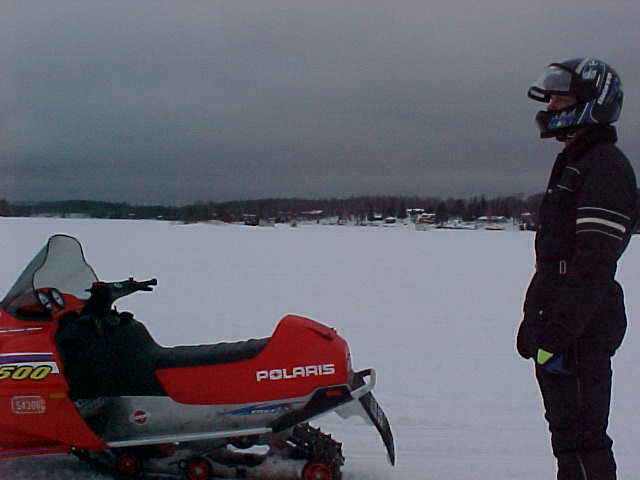 Trail markers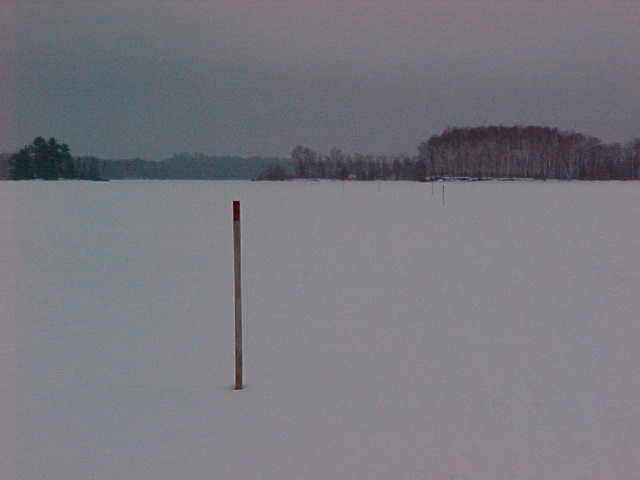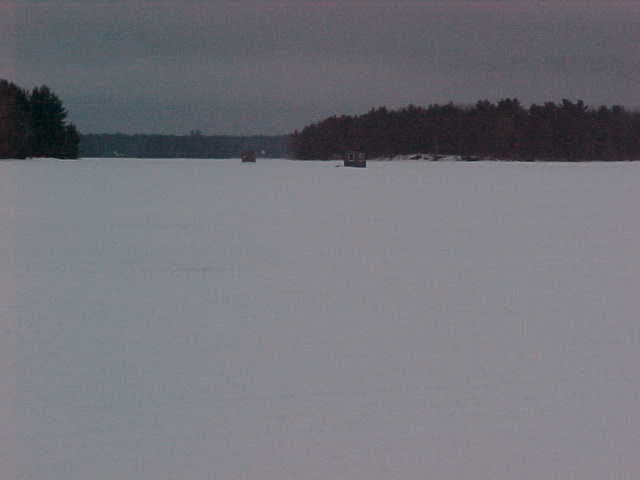 Luke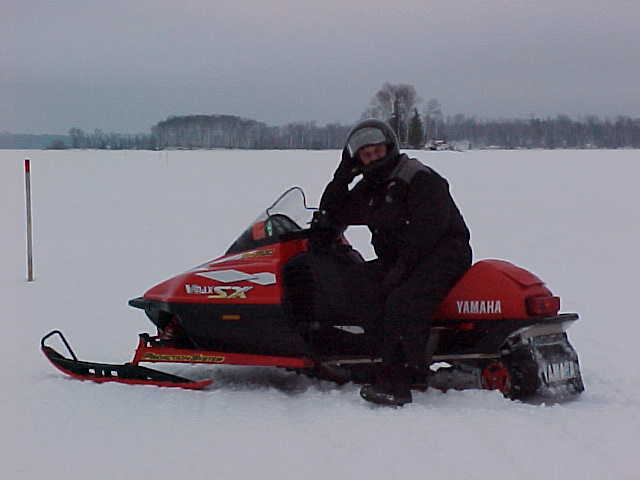 Me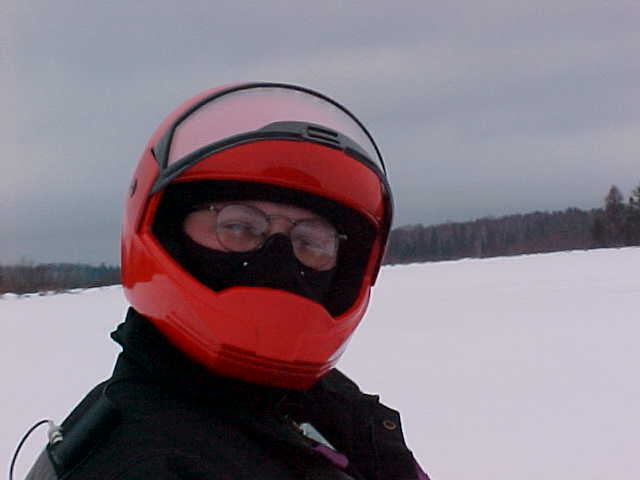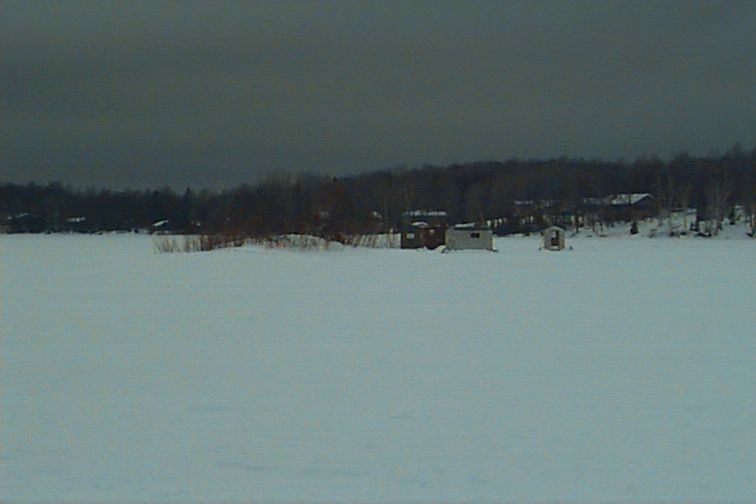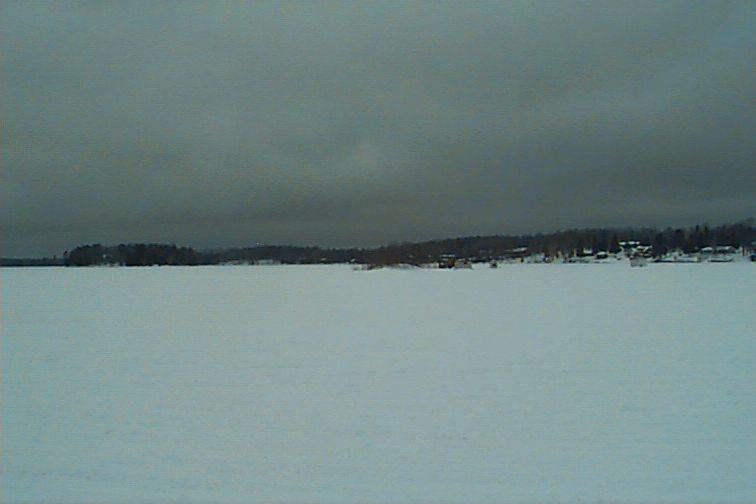 All sorts of road signs out there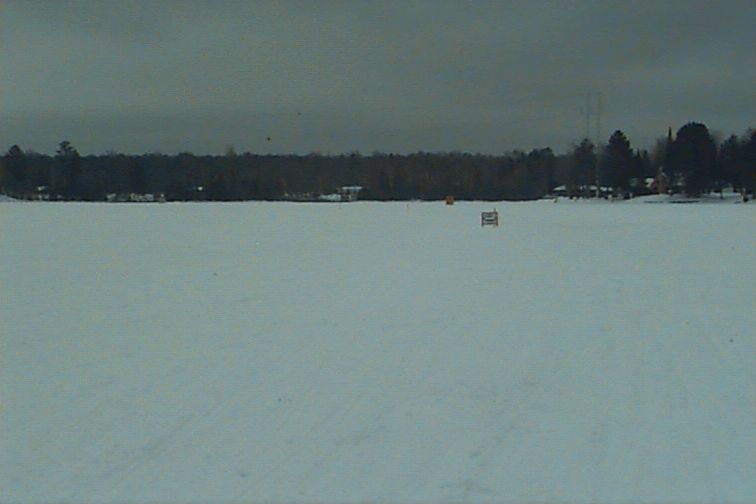 One 'nice' fishing shack - with ground transportation - a pickup truck sitting to the right of it. Smoke pouring from the chimney. Dog out tail a wag'n. Guy out leaning against the side of the shack looking at us taking pictures of him.